WE ARE STILL A GOLD LABEL RACE!
The quality, the effort, the desire to improve and the commitment with all the runners has made the EDP Rock 'n' Roll Madrid Marathon & ½ renew the World Athletics Gold Label, which certifies the race as one of the best Worldwide.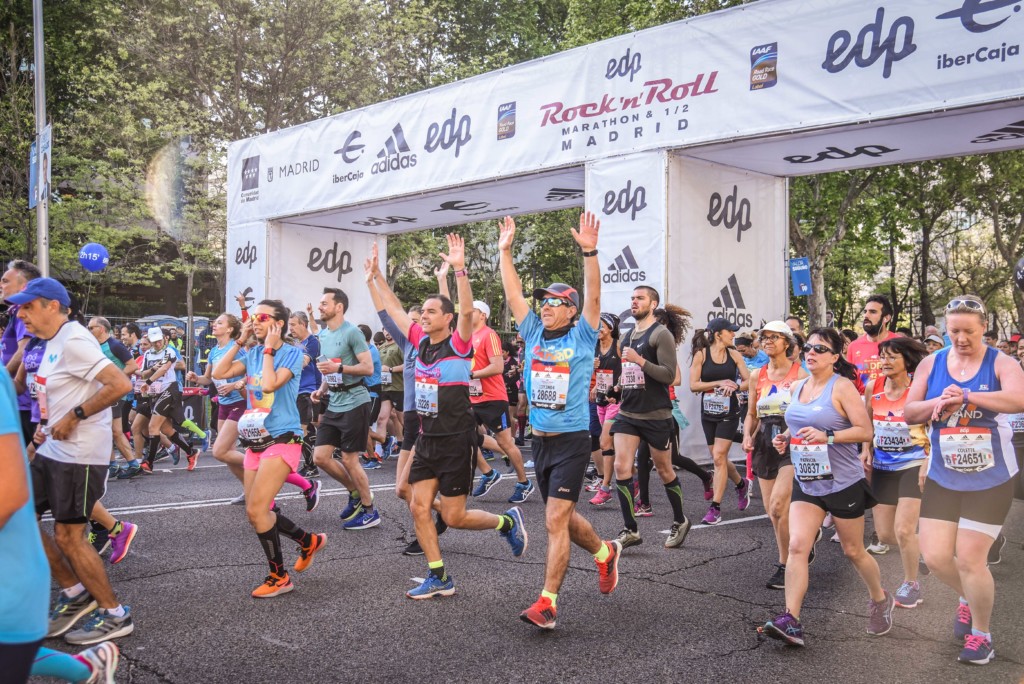 We made it again! In 2020 we will continue being a Gold Label race for the fourth consecutive year, after the World Athletics organization maintains its recognition to the emblematic Madrid event, which will hold its forty-third edition on April 26th 2020, and thus certifying that it complies with the essential sporting and organizational criteria to achieve excellence.
Year after year the EDP Rock 'n' Roll Madrid Marathon & ½ has fought to improve the quality of its services in each edition, increase the number of participants (both national and foreign) and continue to offering an unbeatable and unforgettable experience. From the organization, we have always choose to increase the attractiveness of the competition by working with honesty, professionalism and complying with the requirements of World Athletics to maintain this recognition, which places the race as one of the most important sport events in the world.
Runners have also shown their confidence and predilection to this race, and every year more and more runners from all over the world visit our city to run and rock Madrid most beautiful streets. Maybe it's all about it's unique and incredibly emblematic course, or maybe about it's fantastic atmosphere. Or maybe it's because running the EDP Rock Roll n 'Roll Madrid Marathon & ½ is much more than a challenge for the body. It is a challenge for the soul and one of the best experiences ever lived.
Therefore and with great pride, we can continue to saying loud and clearly that… MADRID IS GOLDEN!