THE MOST ARTISTIC MARATHON IN THE WORLD
For the occasion of the bicentennial of the National Museum of the Prado, the EDP Rock 'n' Roll Madrid Marathon & ½ will develop together with one of the most important pinacothecas in the world an unique initiative, to make the 42 edition of the race the most artistic marathon in the world.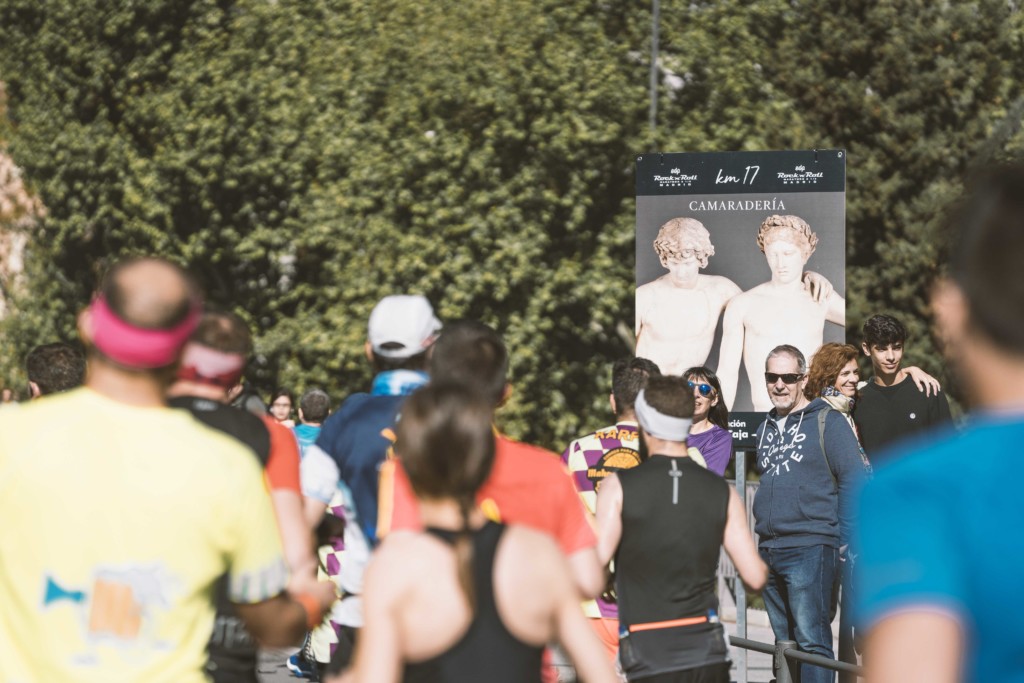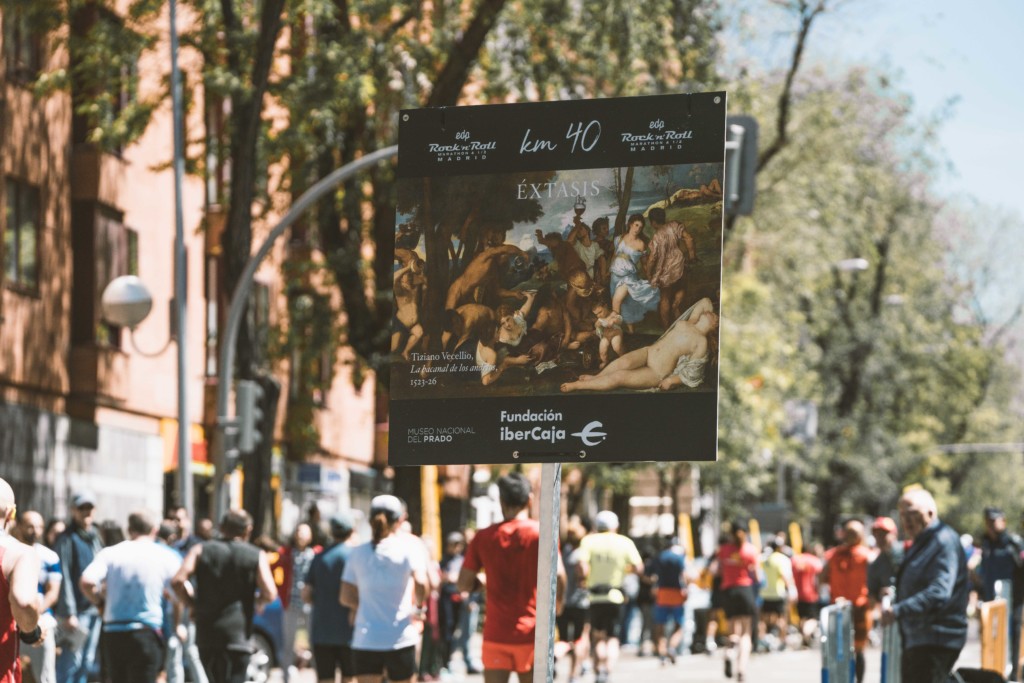 In 2019 we celebrated the 200 years of life of the National Museum of the Prado, and how could it be otherwise, the most emblematic sports event in the city, which also ends next to this architectural jewel that guard the most wonderful artworks of the planet, wanted to honnor this anniversary in the most artistic way possible. Thus, the 42nd edition of the EDP Rock 'n' Roll Madrid Marathon & ½ will be an amazing cultural delight for the thousands of runners.
Can you imagine sharing strides with Velázquez, El Greco or Goya? Are you dreaming with 42 kilometers of pure art? Well, in the 42nd EDP Rock 'n' Roll Madrid Marathon & ½ we will live a cultural experience that lives up the expectations of the most demanding. Because not every day we can see at our streets the greatest artworks of the National Museum of the Prado. But ladies and gentlemen, the occasion deserves it.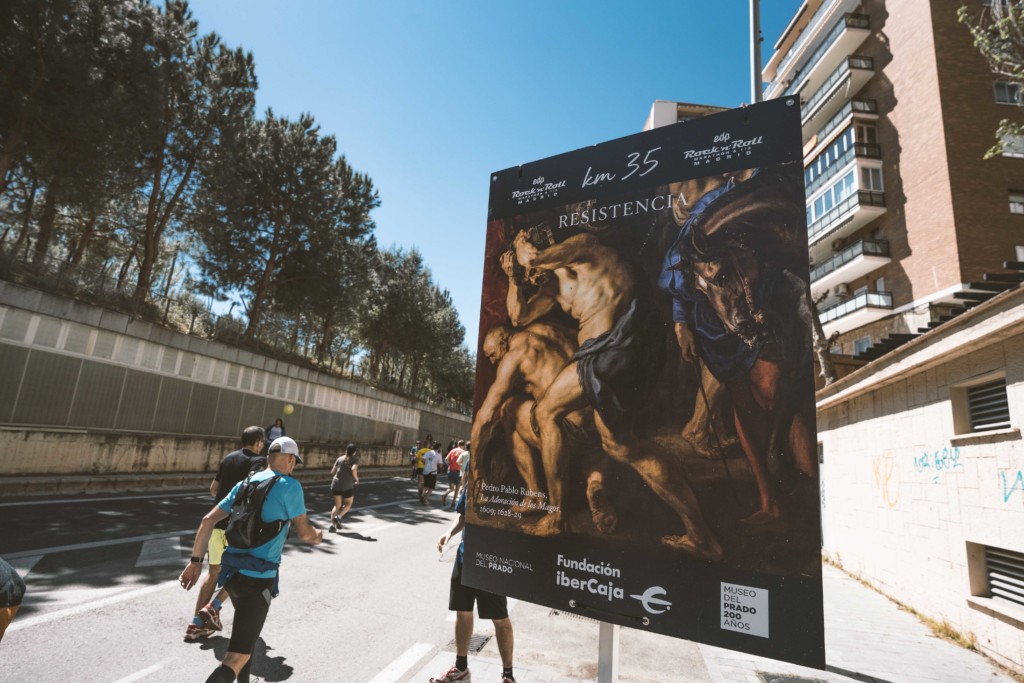 In this edition of the race we will take advantage of the 42 kilometers that the course has to take out to the street the representations of some of the 42 most iconic artworks that houses the National Museum of the Prado. An action that has the sponsorship of the Ibercaja Foundation, and whose purpose is to make the race path more enjoyable than ever. The representation will be an allegory of the moment of the race in which the runner is experimenting, which will also be accompanied by a description.
Forty-two kilometers, forty-two years. And now, forty-two masterpieces that build a report of emotions and feelings that experienced someone who dares with this challenge. Talking about the motivation with the backdrop of a Rubens, or about effort showing a Sisyphus of Titian is a possibility that only Madrid offers. That is why we have created the most artistic Marathon in the world, where each kilometer point will be marked by a artwork or fragment of it.
The art of the Prado Museum goes out to the streets to speak to the citizens and what better way to do it than accompanying a city that involves with its athletes, combining sport with enjoyment, culture with well-being, physical fitness with knowledge. Never with more reason this April 27 in Madrid we can repeat that of 'Mens sana in corpore Sano'. Let's enjoy it.