REGISTRATIONS FOR THE HALF MARATHON SOLD OUT!
The 18.000 registration for the 21,097 km of the EDP Rock 'n' Roll Madrid Marathon & ½ have run out so fast, because nobody wants to miss the best running party in Spain, which already has more than 31,500 runners between its three distances: 10 km, Half Marathon and Marathon.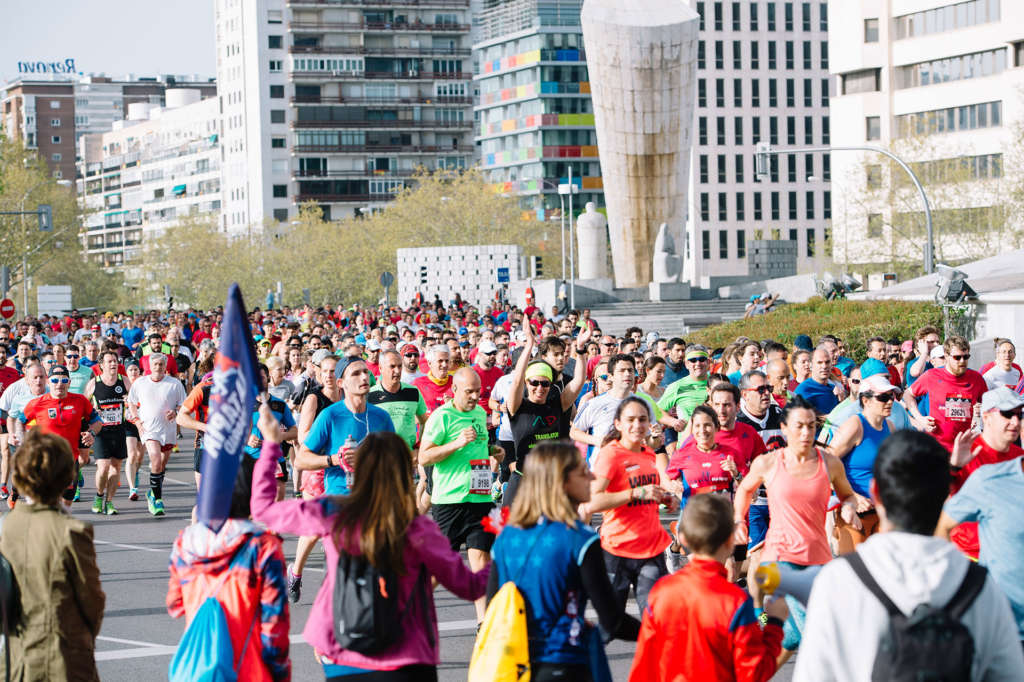 Has happened again. This time even faster, showing that everyone wants to be part of one of the most important sports events in the world. The Half Marathon just hung up the "Sold Out" sign three months before its celebration (Sunday, April 26th), opening a waiting list for all those who want to take a place.
The 18,000 available were liquidated, so now those who want to enjoy this party will have to opt for the shortest distance, the 10 km (27% of the bib numbers still available) or the star race, the Marathon (25% left for 42,195 km).
The total number of registered (adding the three distances) is overwhelming: more than 31,500 runners have said yes to Madrid: to its beauty and history, to its mysticism, to its music and its incredible power to thrill thousands of runners. Today, 68% of the registered are men and 32% women, a percentage above the European average that is expected to increase in the coming weeks.
There are already 103 countries represented and more than 6.500 foreign runners. In the top 5, France, Italy, United Kingdom, Germany and the United States. As for the provinces, Madrid again leads a top 5 completed by Toledo, Valencia, Barcelona and Guadalajara.
So let the celebrations begin. Let the rock 'n' roll sound loud, and let Madrid's streets get ready for this great celebration. Because on April 26th our challenge is MADRID.