MADRID BEATS ITS REGISTRATION RECORD WITH MORE THAN 25,000 PARTICIPANTS!
Less than 35% of entries available. Sign up before the sold out!
About 5 months before one of the most expected races on the calendar, it seems that many runners (more than 25,000) have already decided that, in 2020, the challenge is Madrid.
This is an historical record of registration (at this time of the year). The numbers for the EDP Rock Roll n 'Roll Madrid Marathon & 1/2 are running out at a dizzying pace, and everything points to the" Sold Out " much sooner than expected.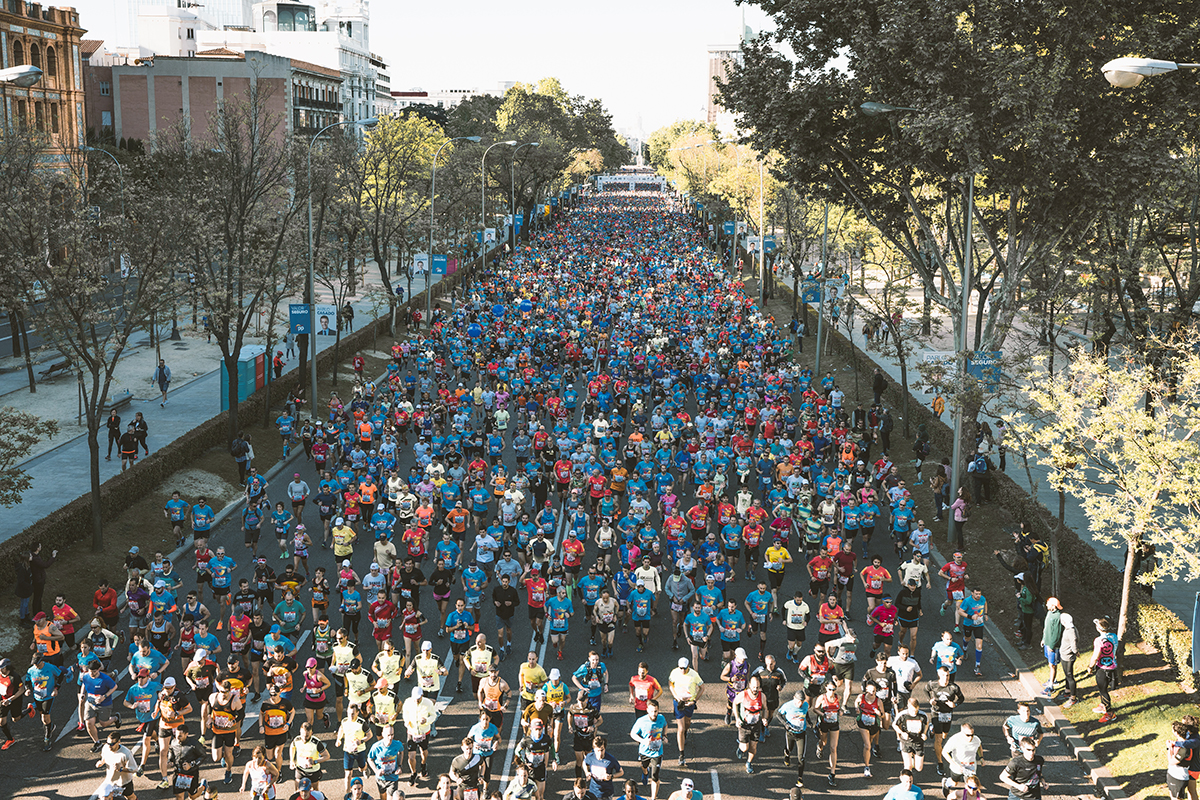 With 170% more registrants than last year on this same date, today more than 65% of available places have already been filled, a figure that does not stop growing and will probably skyrocket before the bells ring, since the price for all distances changes on December 31. In other words, you can not think much longer. The time to register has come if you don't want to miss the running party that will give us the most beautiful race in Spain.
It is clear that many runners have already put the "Madrid ON Mode" and that what awaits them on April 26, 2020 is an amazing plan. Running in an incredible city and enjoy the most amazing 42, 21 or 10 kilometers you'll ever run. Because Madrid is the place for that party. And because running in Madrid is not just a challenge for the body. It is a challenge for the soul that every real runner has to experience.
If you do not want to miss the party of the EDP Rock´n´Roll Madrid Marathon & ½ sign up now at https://edprocknrollmadrid.com/registration/?lang=en
We already warned you… don´t cry when it´s sold out!