More than 5,000 participants during the first week of sales.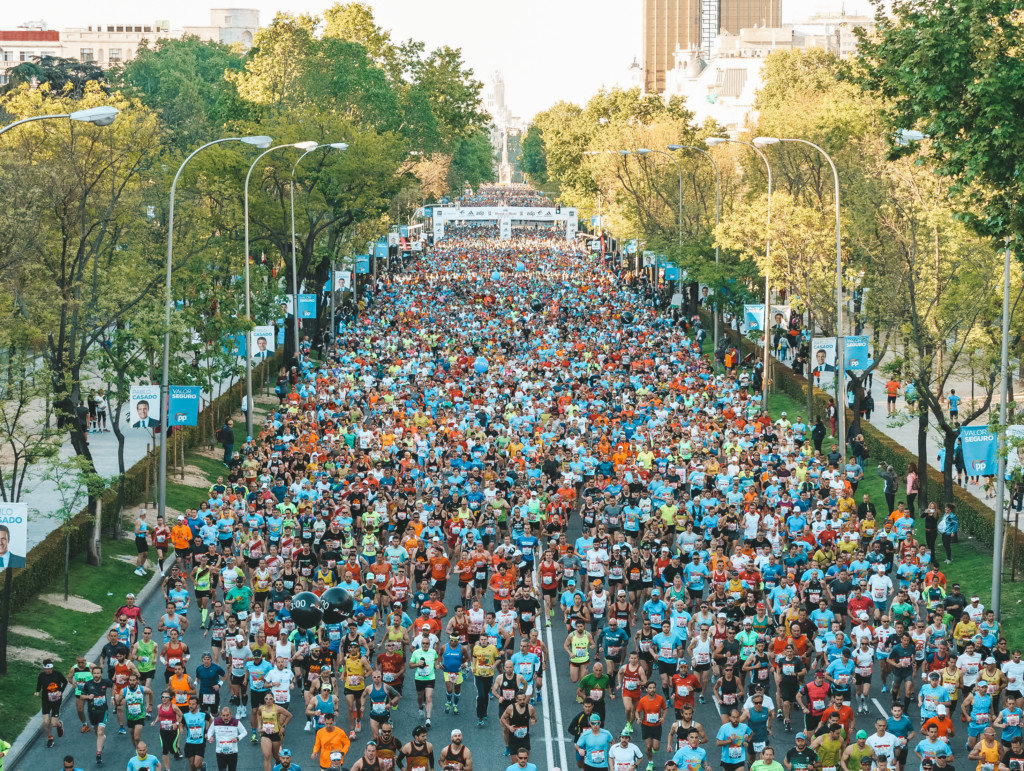 Madrid is always a surprise. No matter the forecasts. Madrid has its own pace: unpredictable, magical, anarchic. Although 2019 edition was the toughest we remember due to the announcement of Spanish General Elections on race… at the end it turn out to be the most successful in race history. The "shorts and "singlet" community supported a race that is DNA of Spanish recreational sport. And it has not come to an end looking at the registration pace within the first days…
On the first week "casual" Pheiddipides could guarantee a spot for next year's race, which will occur April, 26, 2020, ended with record of sign ups ever seen: over 112% of registrations on the same period of last year!
Overall 5,098 runners said "I do" to EDP Rock 'n' Roll Madrid Marathon & ½. Distributed as follows: 1,982 go all-in on the legendary 42,195m; 2,445 enrolled on 21,097m and 671 have reserved a spot on the reduced version of this trilogy of steps: 10km.
According to gender distribution, last season trends continue with more women every year. Now we see 71% men vs 29% women.
Other example of the global power of most historic marathon in Spain: 720 runners come from abroad, representing 47 different countries.
Still 9 months ahead to hear the start fireshot again, everything seems to predict "record" will be a word deeply-linked to EDP Rock 'n' Roll Madrid Marathon & ½.