The EDP Rock 'n' Roll Madrid Maratón & ½ held on Saturday, April 27, was consolidated as an incredible running party in which more than 34,000 runners were the protagonists of a historical day. As a great sporting event, it wanted to maintain its commitment to the environment and with the collaboration of the Madrid City Council and Ecoembes, the environmental organization that coordinates the recycling of packaging throughout Spain, encouraged waste recycling among athletes, volunteers and members of the organization.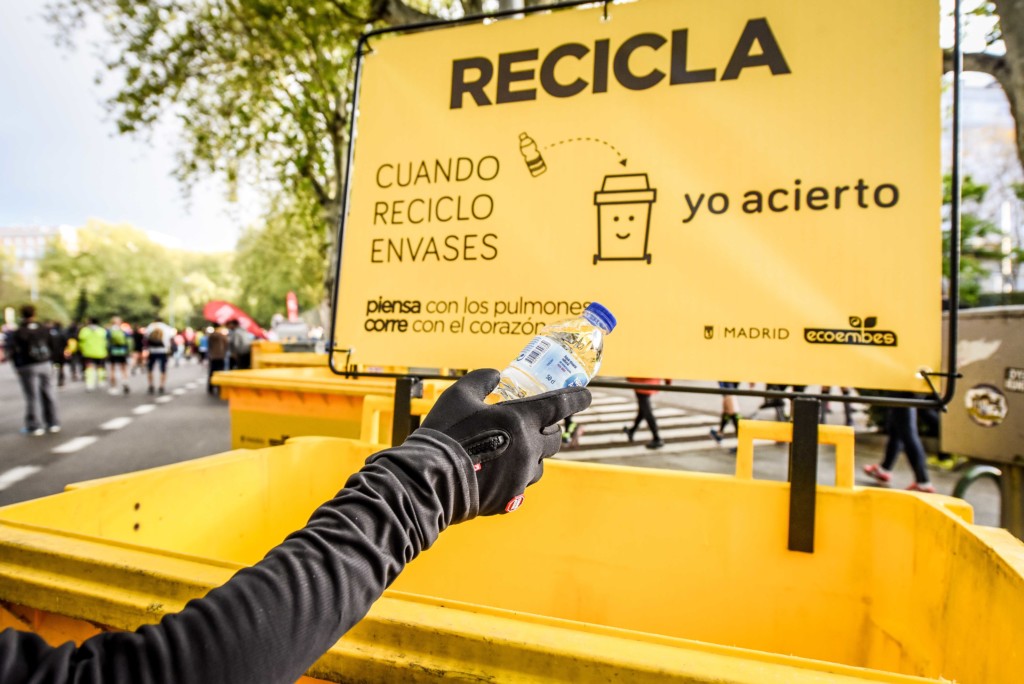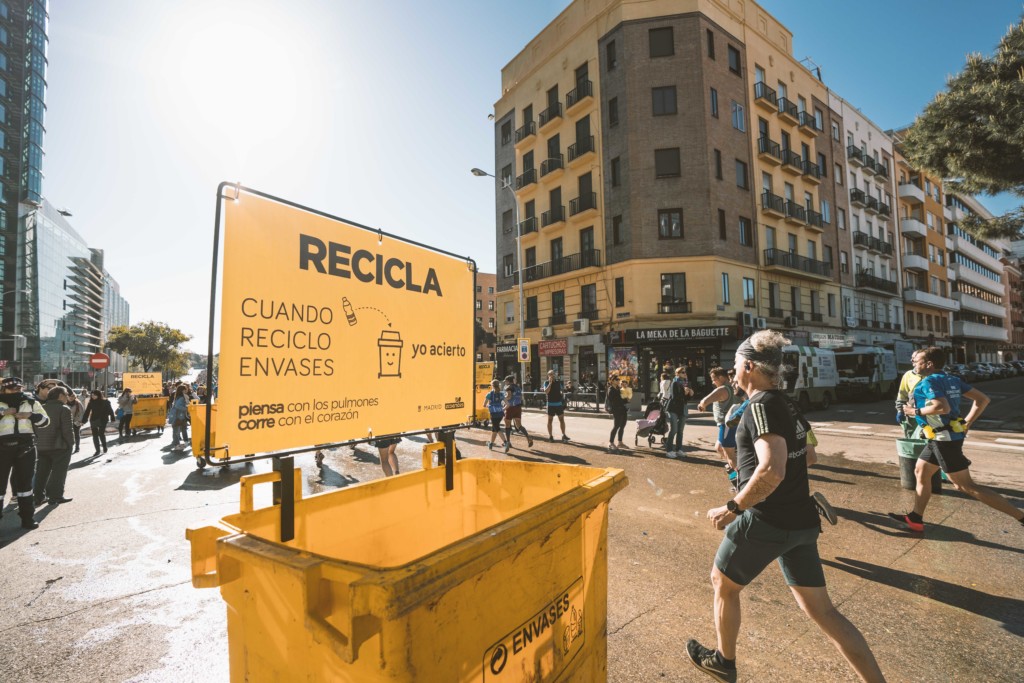 "Think with your lungs, run with your heart" has been the claim of this recycling campaign, whose goal was to protect our planet reducing the environmental impact and awareness all participants of the importance of recycling during the race, to keep the city clean so we can continue running through its streets. In this way, different actions have been carried out  before, during and after the event.
The day of the race specific recycling containers were installed at refreshments and at the finish line. Yellow containers, for plastic,  cans and briks; Blue, for cartons and paper; Brown, for organic waste. As a result, 7.2 tons of light packaging, and 1.2 tons of cardboard and paper were collected.
All runners got involved with the recycling actions that were put at their disposal. Because taking care of our city is everyone's job.
Remember: whenever you run,